Learn About Key Club International's Goals for each Key Clubber!





Mission Statement:
Key Club is an international student-led organization which provides its
members with opportunit

ies to provide service, build character and develop
leadership.
Vision:
We are caring and competent servant leaders transforming communities worldwide.
Core Values:
* LEADERSHIP
* CHARACTER BUIlDING
* CARING
* INCLUSIVENESS
Motto:
Caring–Our Way of Life


Powered by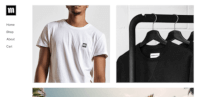 Create your own unique website with customizable templates.