Play-Place for Autistic Children
Phone #: 586-254-6533
Address: 41105 Technology Park Drive
​Sterling Heights, Michigan 48314
Play-Place Website:
http://www.autisticplayplace.org/
​
Volunteer, Help Children with special needs and their families to have an enjoyable experience at Play-Place!
You need to get a paper signed showing how many hours you were there for.
Call or text Lakshmi (586-536-5327) if there are any questions/concerns
Want to sign up? Go to http://www.signupgenius.com/go/8050c4fa4ae2fa46-love
Powered by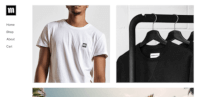 Create your own unique website with customizable templates.